After a 3 week holiday driving across Route 66 in America in October, collected the chickies from their boarding houses and Queenie was almost completely bald. She had little white quills all over her. She now has all her beautiful feathers back, but is still very wary and skittish - not at all like her!
Here are my gingers - in order - Marge in front, then Bonnie, then Texas and to the left Little Mo.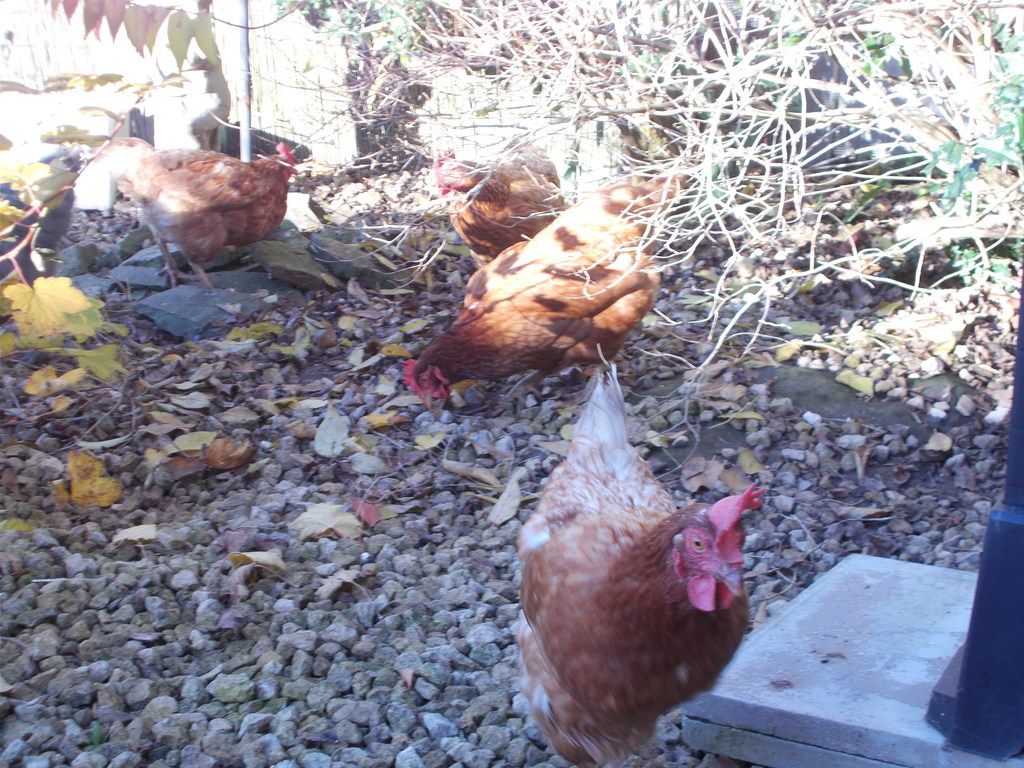 Marge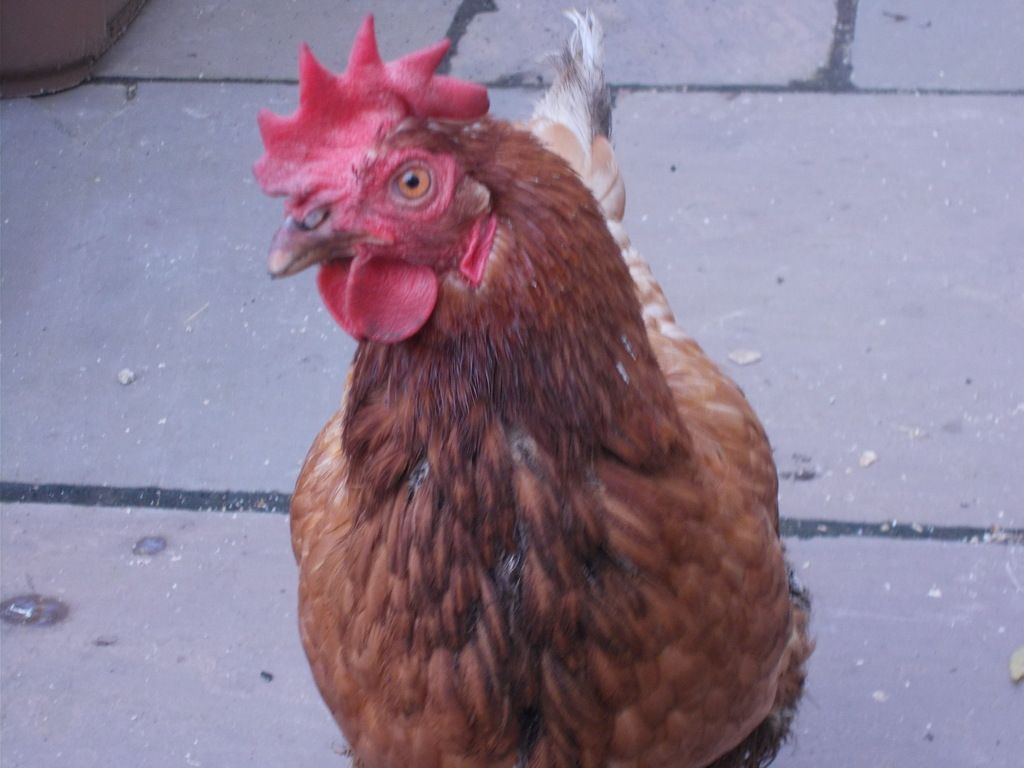 Bonnie with Queenie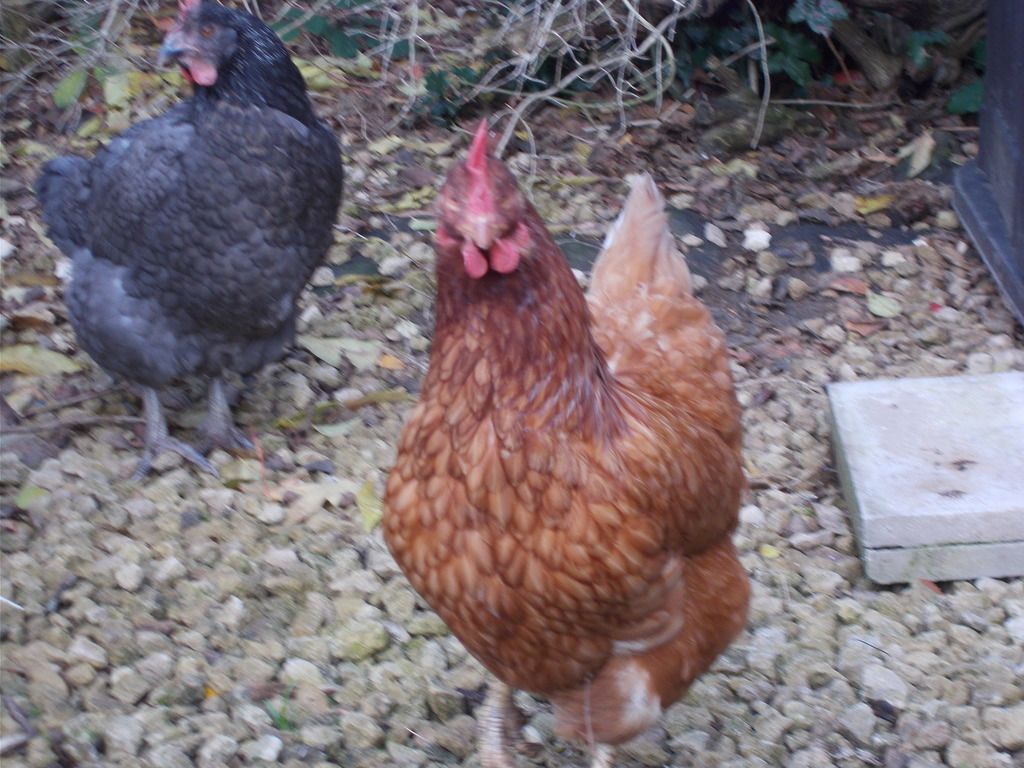 Little Mo and Speckles
Speckles
Bonnie has been back to vets with peritonitis - Tylan injection and Baytrill.
Speckles was at vets on 2 December with her head spinning and unable to stand up - acute dizziness - didn't think I was bringing her home. However, while we were in the waiting room she laid and is right as rain!
cant wait till they are allowed out in the garden again.