Having had open fires all our married life, we are no strangers to chestnut roasting and the accompanying dangers of them exploding. I was interested, therefore, when I stumbled across this article on BBC this morning.
http://www.bbc.co.uk/programmes/articles/3mBZYRd2GpGfrxJ5fwbqtfj/nine-bite-size-facts-about-chestnuts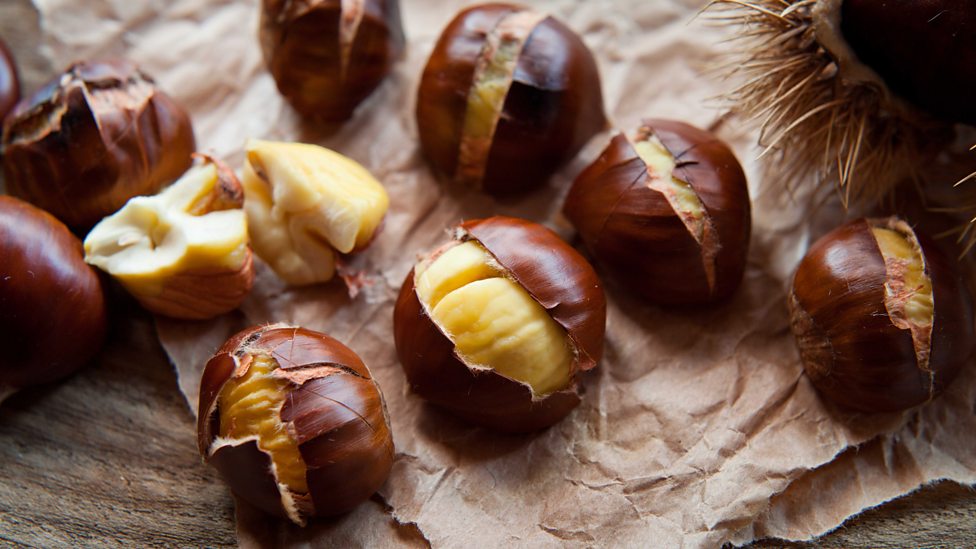 The article says 80% of chestnuts now come from China. We can get them in the shops here in Thailand, presumably because we are relatively close to China
Maybe we should get some and roast on a BBQ - no need for fires here even though technically it is winter.