I'll start at the beginning, then over the coming weeks and months try to do regular updates of how things are progressing. I am very much a novice, so bear with me if things don't always work out.
The beekeeping story starts in the Spring when I suggested to my extremely long suffering wife that I would like to get a beehive. Then, bless her, she bought me, as an anniversary present, a beekeeping course down in Gloucester. And so, whilst previously I was dithering a bit about getting bees, it was a case of in for a penny, in for a pound. I bought a hive (£120) a few other essentials, a beekeepers' smock, with veil, smoker, gloves, hive tool, etc. (another £100) then a nucleus of bees (£120, though cheap compared with some I saw advertised) and since I have had to buy frames and foundation (another £50). Still not finished there, as I'll have to buy another hive, though it probably can wait till next year now, as you invariably need two hives. I'll explain as this thread moves on.
You get the picture, it is not cheap to start up, and of course there is no guarantee that we'll actually get any honey, certainly we won't this year.
Tomorrow, I'll write up what's been happening with the hive and colony to date but for now, here's a link to some pictures I posted previously.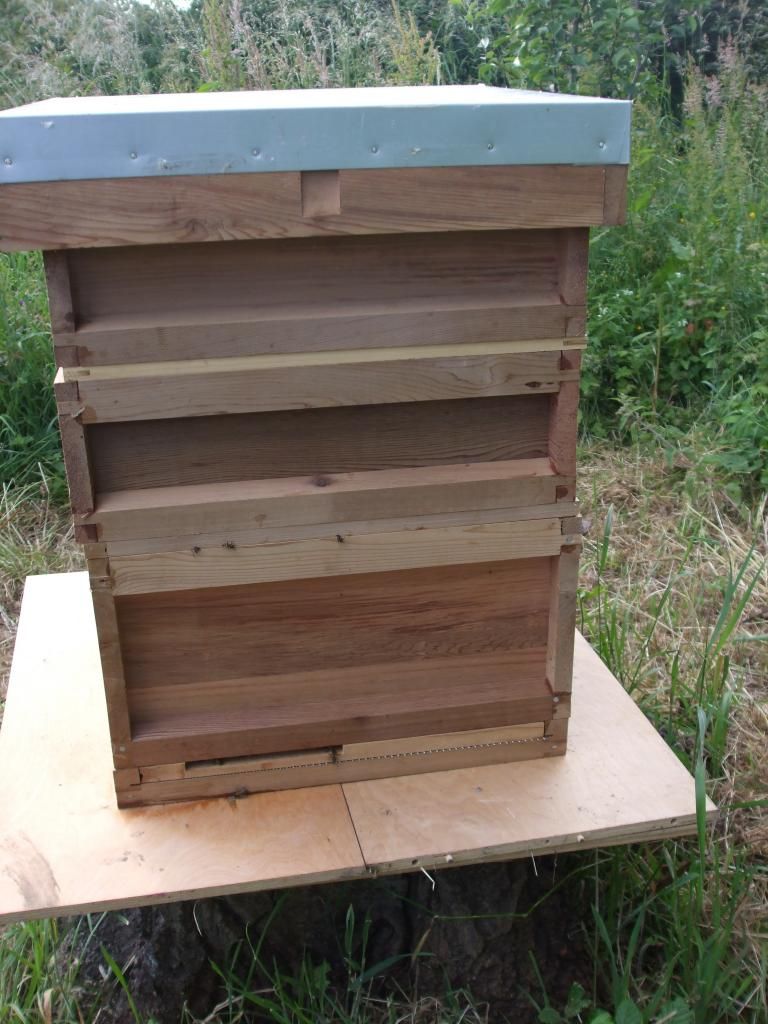 The hive
Came as a flat pack so had to assemble myself, which was pretty straightforward. It is at the cheap end of what you might expect to pay but is made of cedar wood and hence smells lovely
The bees
Peeking out. I soon found out they are a bit fussy about coming out to foraging. They don't like rain or wind, and stay at home if it is not really warm. A bit like Mrs Fab really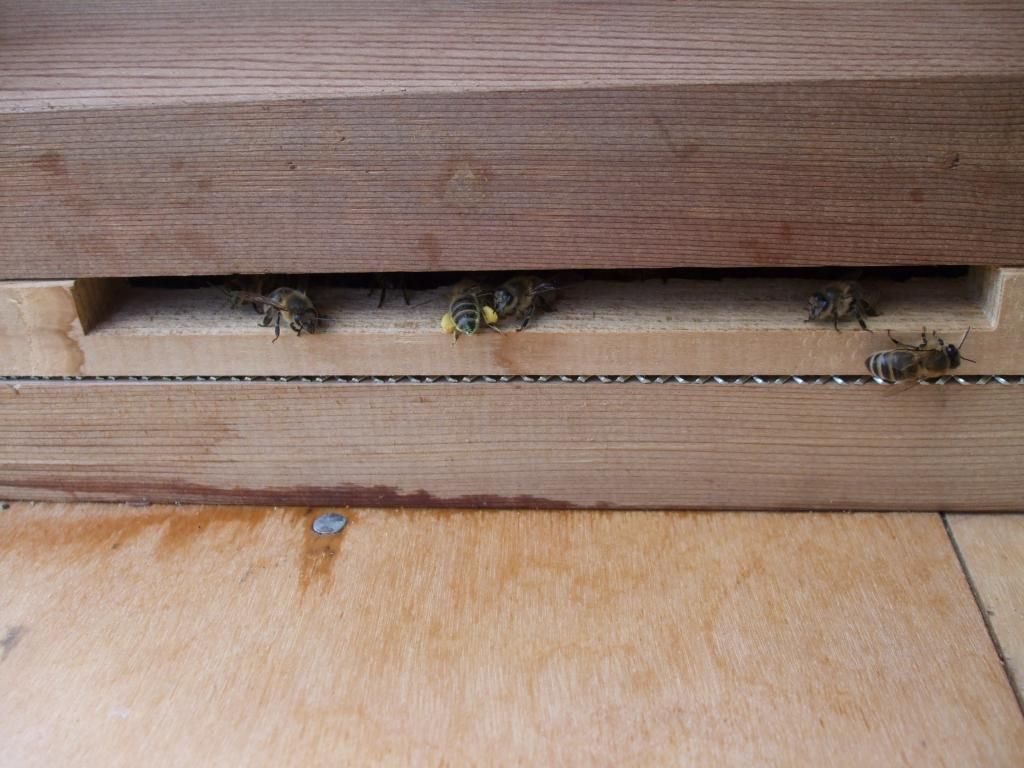 Bee returning with pollen
When the weather is fine, they really are busy bees. They forage for two main treasures, pollen for protein, which they collect in their pollen baskets on their legs and nectar for carbohydrates, which they collect in their 'honey stomach'