My fireplace was ugly, brown stones, dull and boring.
I have lived with it for 20 years. Time for a change but I didn't want to spend any money. I thought of the tester pots of paint I bought from Woolies before it closed down, they were 4p each, I bought lots. They have come in useful for all kinds of arty crafty jobs where a small amount of paint was needed. Time for a transformation, I thought.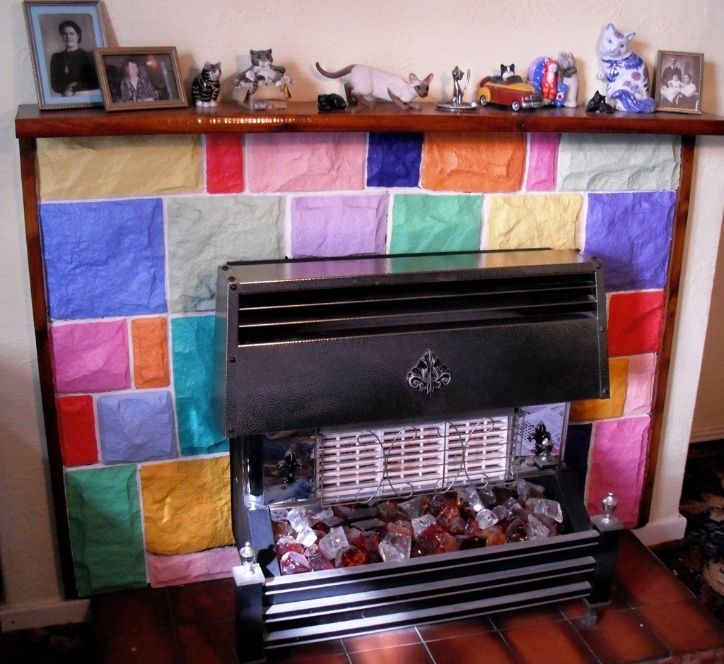 I love it. Not everyone's cup of tea, but I like colour. The room is now cheerful, and I am happy. Cost? Virtually nothing.
Ilona