Our chooks came home the last weekend in April and have been entertaining us, one way or the other, ever since.
My daughter chose two:
tiny Cupid the Rhode Rock (named for the tiny black hearts on her chest), who is very small and slight but bold, nosy, friendly and greedy
Then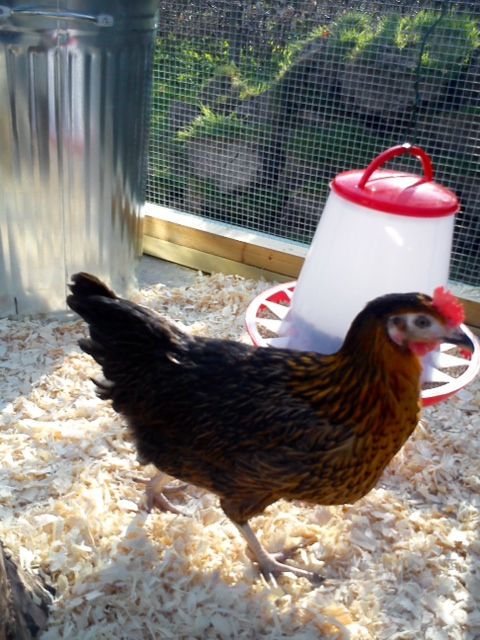 and now
and
Wiggy the Skyline
then
and now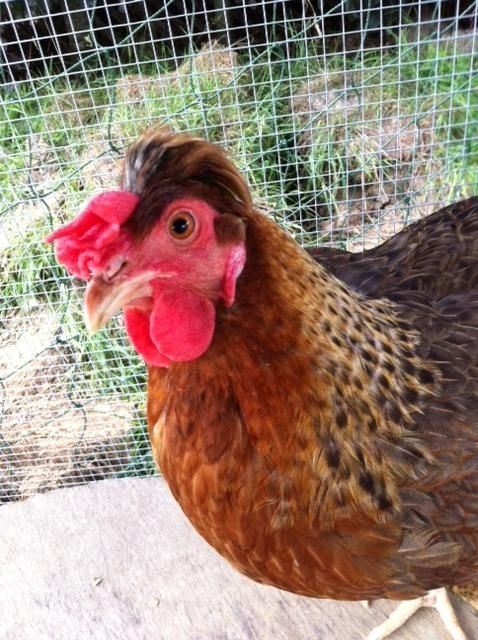 My husband wanted a barred rock but they didn't have any left so we got Broody Miranda, a CouCou Maran
then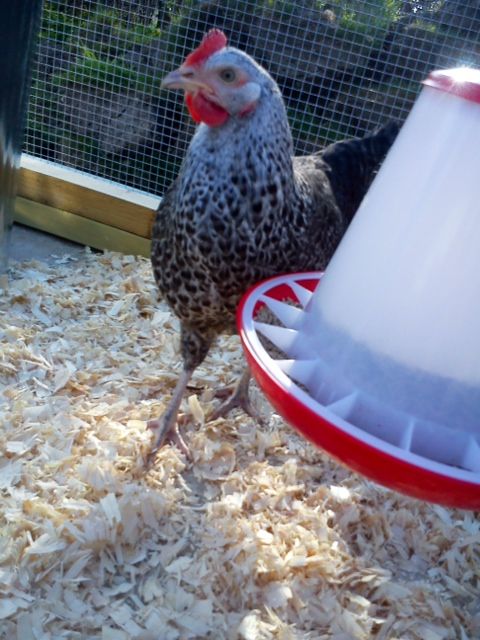 and now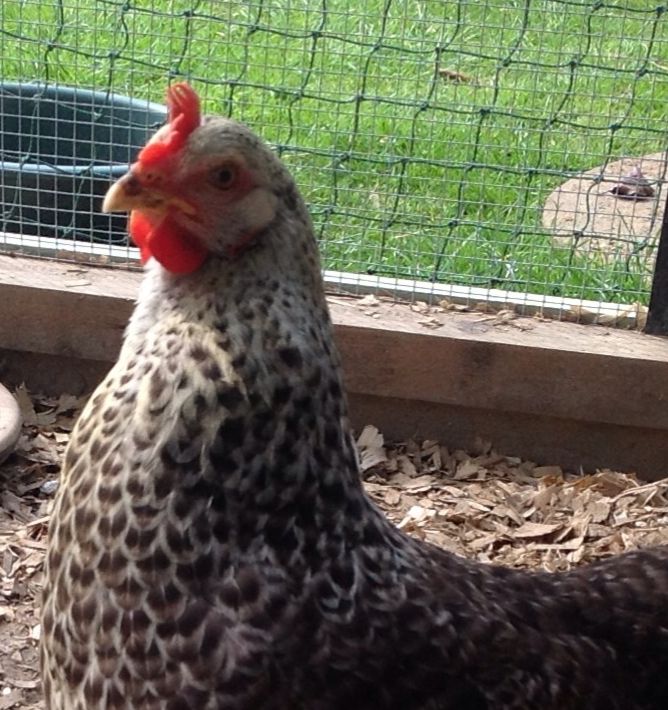 I was adamant that I wanted an Amber (we called her Amber, in an astonishing display of originality). Amber looks very angelic, but looks can be deceptive. Dreadful pecker and a madam but a character.
then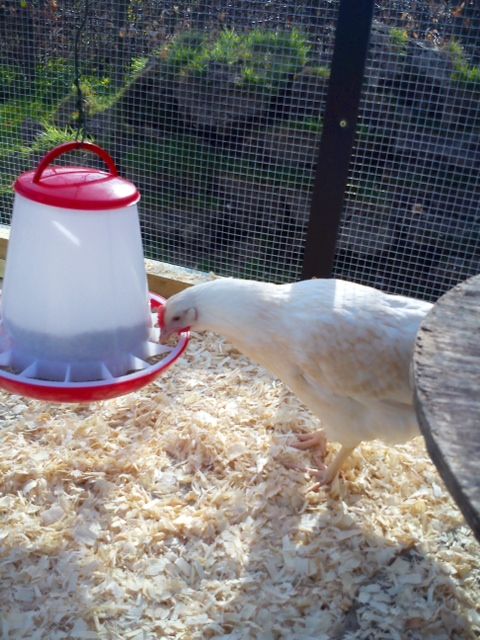 and now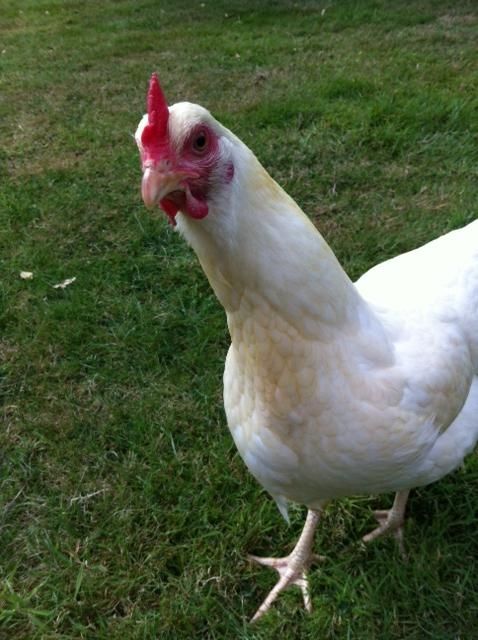 My son's hen is Ginger, the adventurous Goldline
then
and now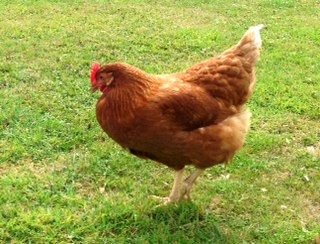 I was very unsure about Wiggy when I saw how flighty the Skylines were, and bitterly regretted getting her for a couple of weeks because she was very much bottom of the pecking order and was constantly left out. It broke my heart. But she slowly wriggled her way into the gang - always the hanger-on, but a genuine member of the flock. I am so glad that nobody listened to my qualms because she is everyone's favourite. A bit nervy, but she loves human company and is totally bonkers. She was the last to lay, but she lays the most beautiful blue eggs.
The eggs started turning up the first full day we had them - Cupid lay a weeny egg, the next day we had two as Ginger joined in. Then Miranda and her gorgeous deep brown speckledy eggs. And then Amber, who just didn't get the hang of it and we had all sorts. We are fairly sure it was her who gave us this in the first few weeks (look how tiny all the other eggs are):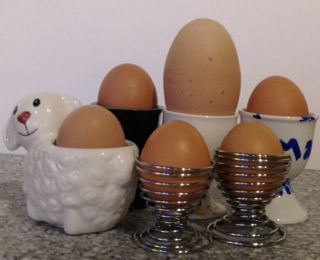 And it wasn't just huge. My hubby insisted on videoing the cracking of the egg, sure it would be a triple yolker - but it was much stranger than that...
Excuse hubby's laugh, he says it is usually far more manly than that!!
We have had plenty of softies, shell-less eggs, double yolkers, and a few days ago I was astonished by this:
Honestly! Can you see the bum print?! I was once told (and I know this is up for debate) that eggs come out slightly soft and harden as they hit the air. Well between the fact that our egg-within-an-egg felt leathery and then went hard, and the fact that this one was slightly flattened and has a rather clear imprint of a bum on it, I am firmly of the opinion that this is true!
I reckon Miranda, who was broody when this egg was laid (it is either an Amber or a Cupid egg) probably sat on top of whoever it was at the crucial moment.
I have been so chuffed to find this forum, it is wonderful to find likeminded people who are so wise in Chicken Lore!