Saturday 5th May 2012
First flowers starting to apear on me Tomatoes ,growing 2 types this year good old money maker and a yellow one morning glory both have flowers ,will start to feed proper once toms start to apear.
The sweetcorn seeds i chitted have started to apear ,certainly to cold to put out yet.
Things still growing slowly but steadaly in pollytunnel.
Carrot spring onion and red beet our favourite,yummy.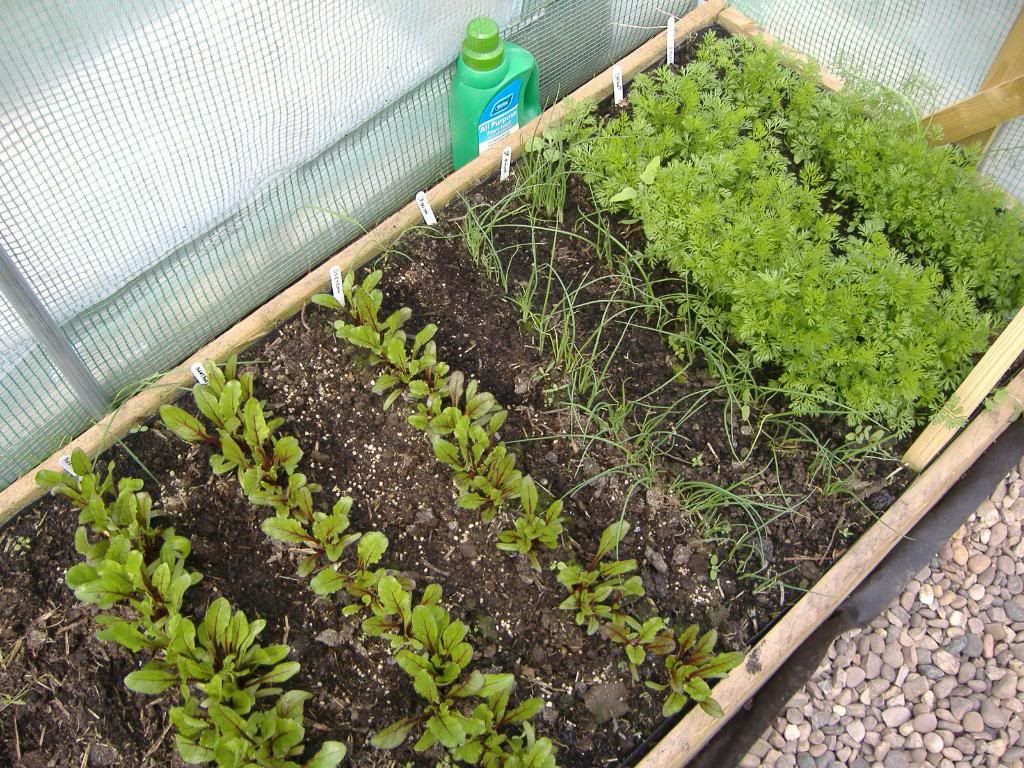 On tuther side more carrots ,parsnips they will still be in the ground when the cover comes off at end of year so should get a little frost to sweeten them,also growing fennel this year for the first time .
This is the tub i put me chicken poo liquid feed in ,one in hear and one in greenhouse.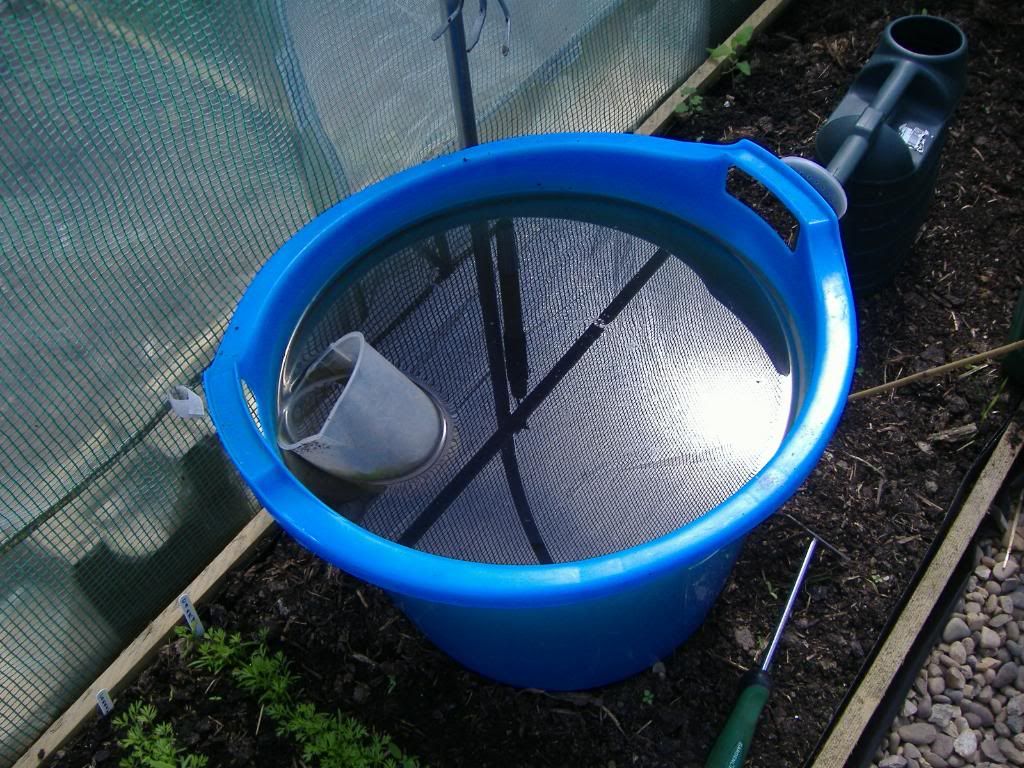 With a frost forcast for tonight will be out later covering me early and second early spuds as both well through.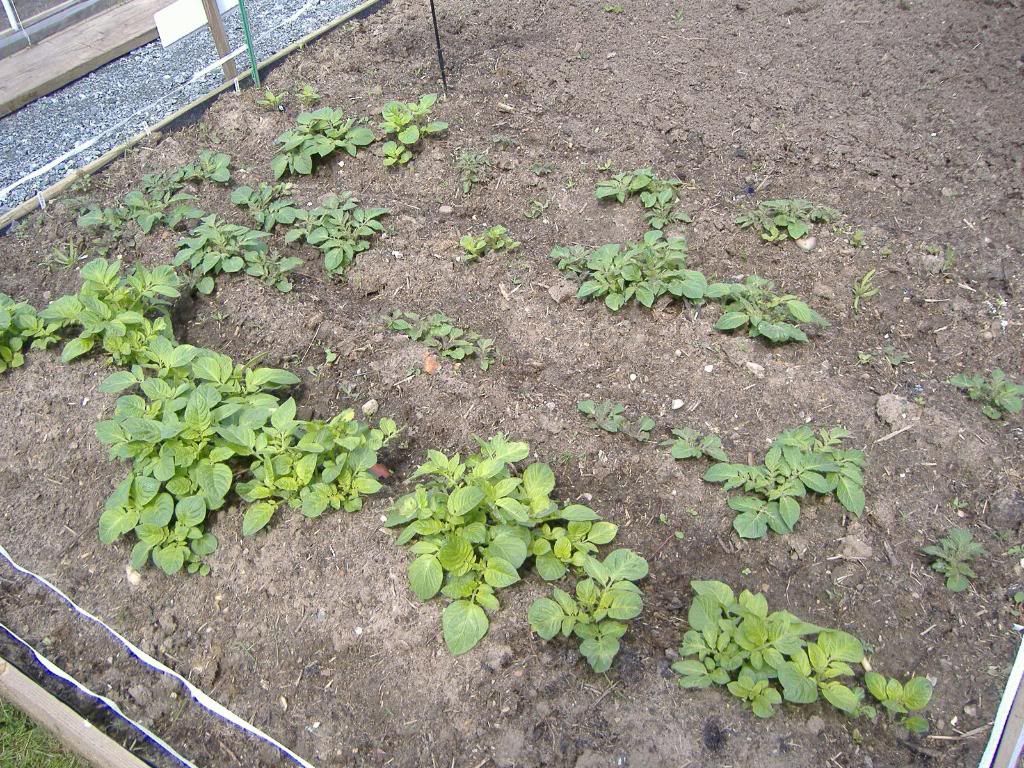 Well am realy hopeing we get a change in the weather very soon showing 10 degrees at mo ,even when its not raining it is so cold.