mrs boodles wrote:That looks like one very large allotment plot. Love seeing you photos and posts.
thank you. When I viewed the plot, it was difficult to see the boundary footpaths and I made a lot of assumptions of size because the neighbour had a chicken run right up to a footpath (which I presumed was the communal footpath) So as a plot, yes it was long but not particularly wide. The first year's rent is free because of the clearance but when I got the bill the following year, I didn't believe the size they were charging me. So, tape measure and calculations later, I worked out that the plot was a third smaller than I was being charged. It took the council 2 years to finally mark out the boundary.
boosmummy wrote: i look at your pictures and i want my allotment like yours!!!
LOL (I really wanted a cheeky sticking tongue out smiley for this) but my plot still needs loads doing to it (and the weeds have yet to come out in full force ...) First of all,
your allotment will happen but will just take a little time and hard work. This is what my plot used to look like when I first viewed it (it hadn't been cultivated in 5 years and neither had the neighbours either side):
Digging:
And this is what it looked like in the 1st year (before the revised boundary):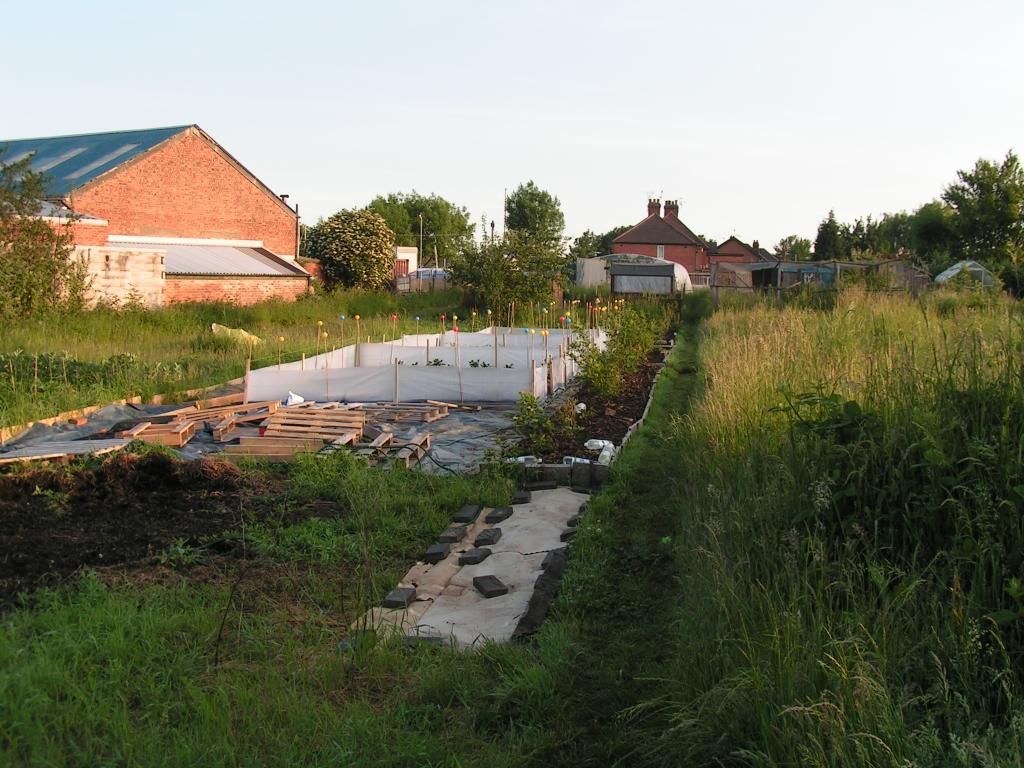 .Every year I do something so that over the years it slowly builds up. I have yet to get the pond bed done which I had high hopes of doing it this year. And of course, improving the soil is a never ending job.