At the moment I am busy making myself a summer wardrobe of 1950s retro style clothes! Here are my makes so far!
This was my first attempt. It has little boats all over it and I have worn it a lot already. I made it too big and had to take it in, also I cut 2" off the length, which I regret as it alters the vintage style somewhat.
This is dress no 2, made a size smaller. Again, a bit big (in the bodice), but I am completely thrilled with this one, and wore it out on my birthday last week.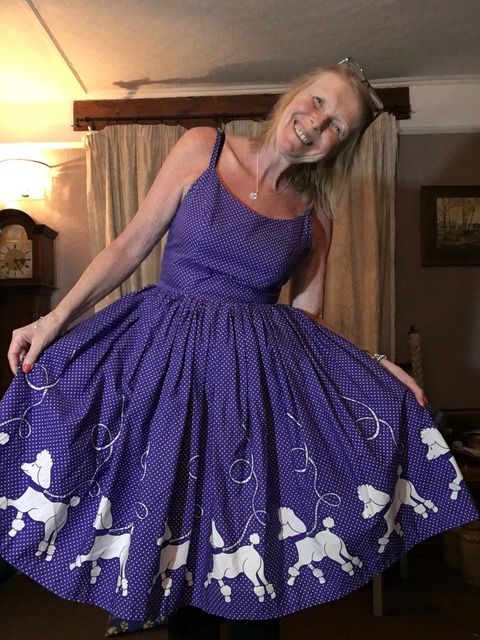 And finally (well so far!) are 2 pieces of a 4 piece outfit - a matching sarong and bolero. I still have the bustier (eeeek) and shorts to make in the same fabric. Really pleased with the two bits I have made, but quite nervous about making the bustier as it is really fitted and boned!