Anyone got a pollycarbenate greenhouse ? if so have you had this problem.
Wendy being more observant than me noticed it this morning ,4 of the 8 roof panels are full of holes ,only affecting the outer skin not the inner skin .The 4 that are affected seem to be a different shade to the others .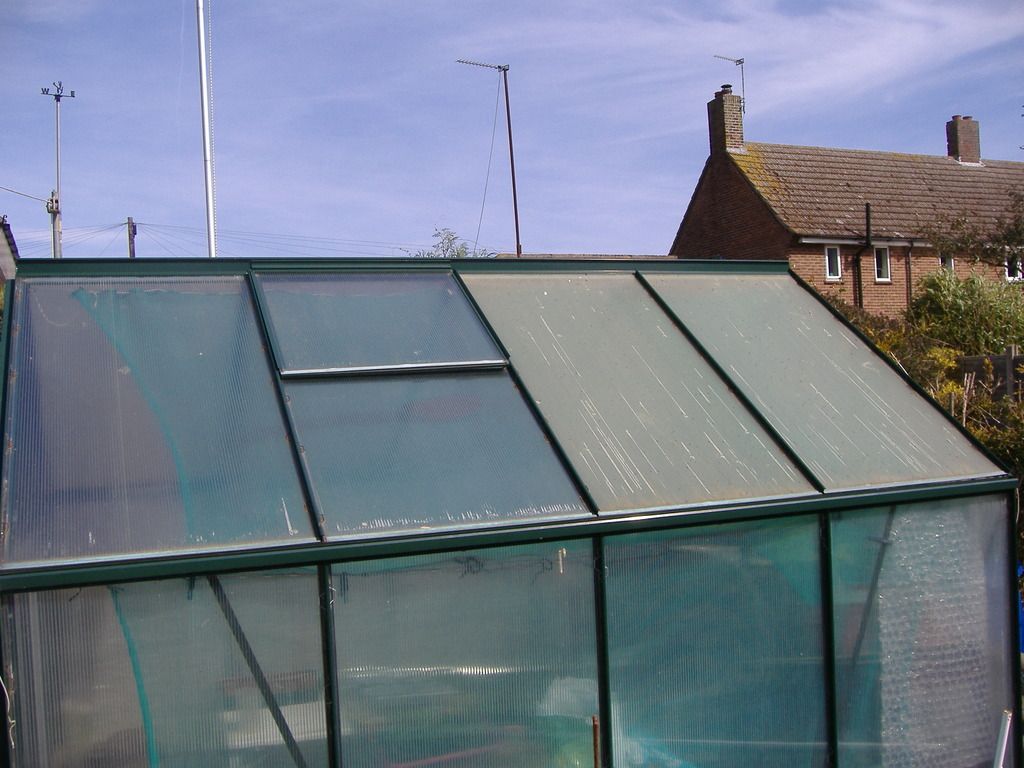 The 2 on the right are the ones with the holes.
The 2 at the end are the ones with the holes .Bought new in 2011 ,should last longer than 4 years ,similar panels on my car port have been up 20 years and still good.