Previous Diaries
2010
2011
2012
2013
I didn't think I would make a diary this year as due to my RA and caravan trips I haven't spent as much time out in the garden. But this morning I was having a look around and thought ..I'm really not that far behind where I should be ..perhaps a couple of weeks with the tomatoes but mainly, thanks to the fruit and herbs, the garden isn't looking too bad. So better late than never,
especially for Perchy
, here's some pics to show where I'm at.
Front Garden.
Cherries, Plums, Blackcurrents have set and apple trees just coming into full blossom
Blueberries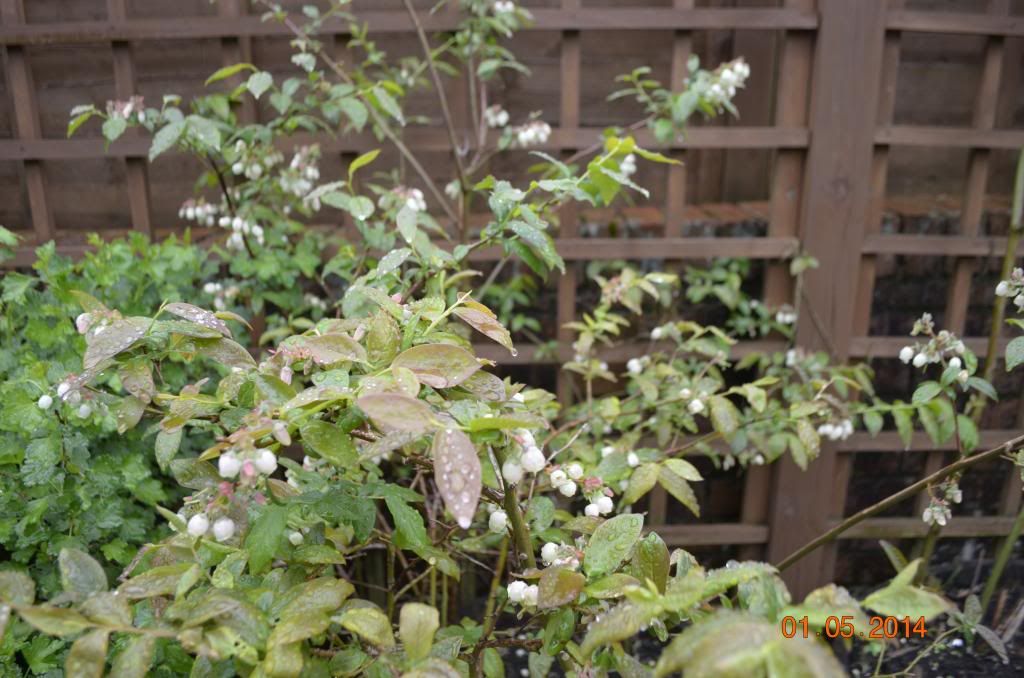 Gooseberries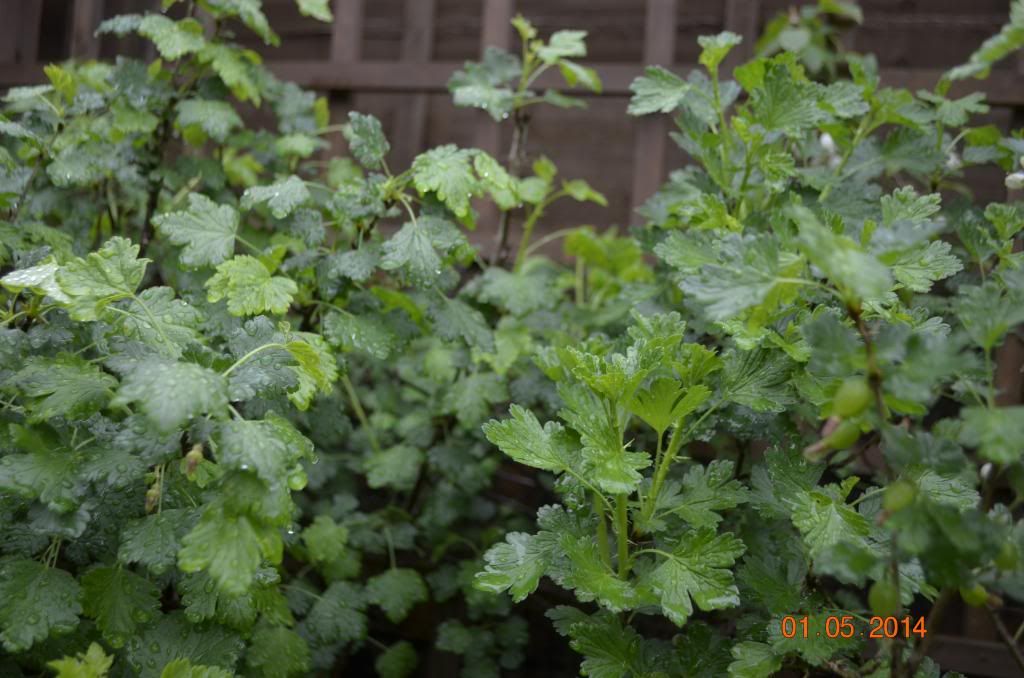 Thornless Blackberries
Rasberries
The greenhouse
Courgettes
Cucumbers and Tomatoes
More Tomatoes
Chillies and more cucumbers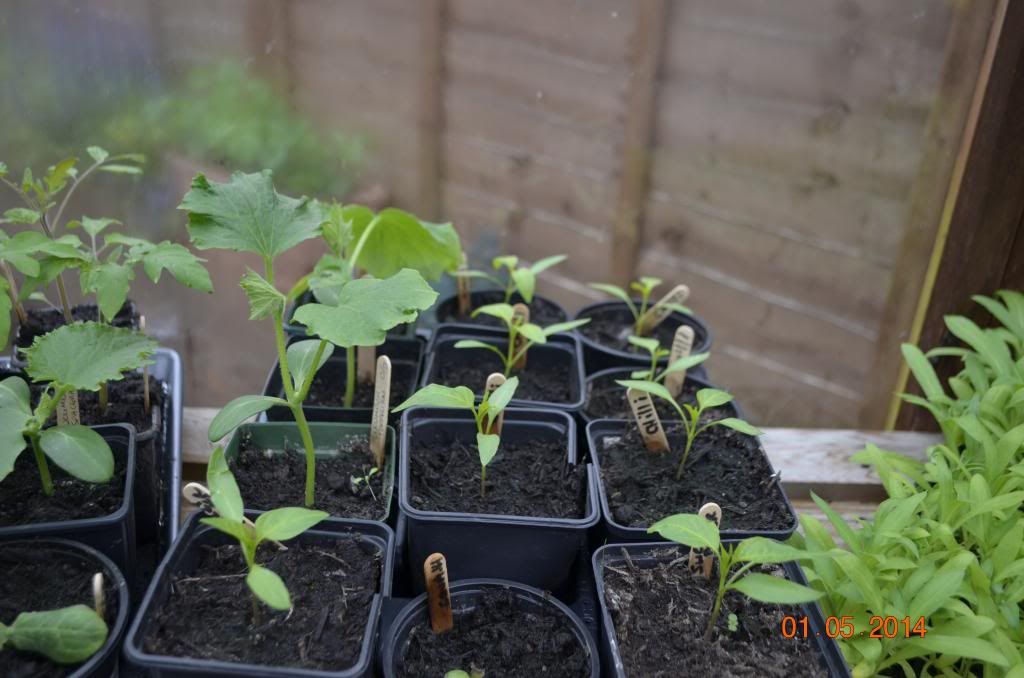 Back garden
Peas
Broad Beans .. trying them in the raised planter against the wall this year, quite late sowing them.
Lettuce, spring onions and beetroot
Herbs .. Rosemary, Parsley, Sage, Thyme and chives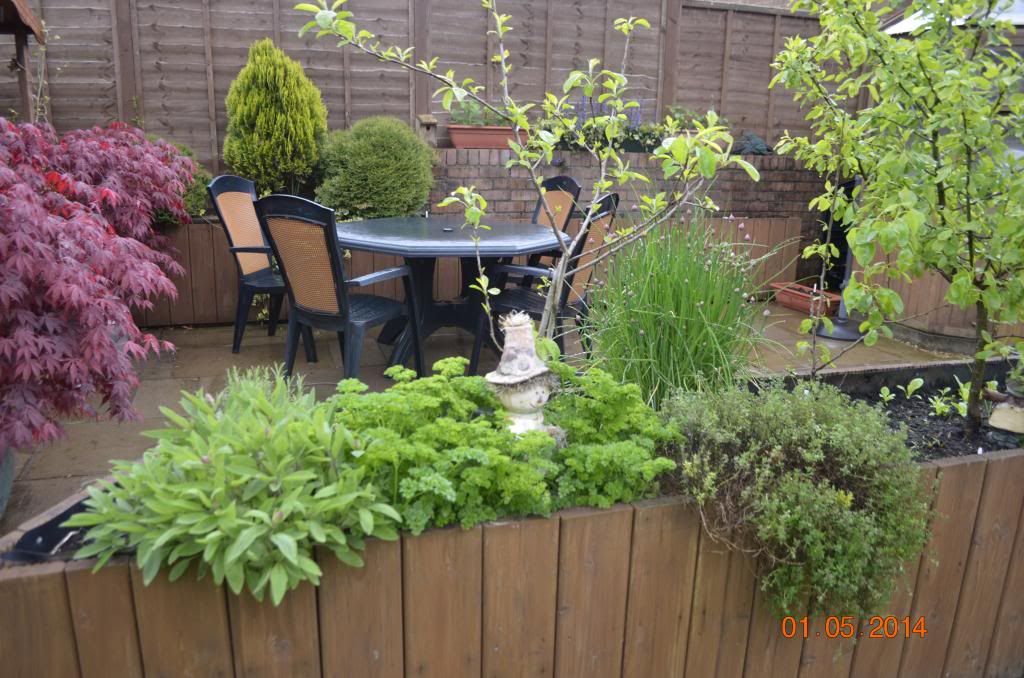 Apple, Morello cherry and pear trees in blossom.
Carrots
First early Potatoes, Cress and some of the spare strawberries plants that I couldn't give away.
and Radish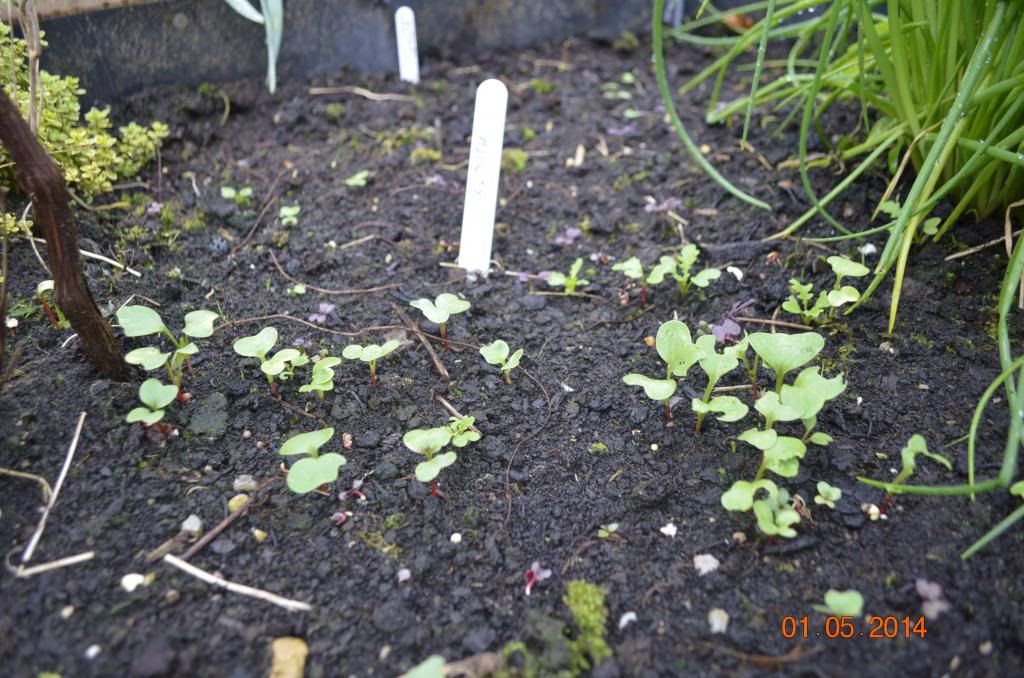 I also got around to sowing the runner beans this morning so hopefully we'll get well fed again this year.